Protegus Android / Iphone and web app
Felhasználóként függetlenül attól, hogy távfelügyeletre van kötve a riasztód vagy nem veszel igénybe ilyen szolgáltatást, kétségtelenül hasznos, ha az eseményekről te személyesen is értesülsz, távolról élesíteni vagy hatástalanítani tudod a riasztó rendszered vagy irányíthatod az egyéb berendezéseidet. Ezt kínálja számodra az ingyenes Protegus mobil / web okos alkalmazás. És mindezt bármilyen riasztó rendszerhez!

Nem kell lecserélned a meglévő rendszered!
A Protegus magyar nyelven is elérhető mobil és webes alkalmazás bármilyen gyártótól származó riasztó központ esetében használható, köszönhetően a Trikdis által kínált átjelzőknek. Így nem kell egy teljesen új rendszert kifizetned, még csak át sem kell alakítani a meglévőt, csak illeszteni a megfelelő kommunikátort a rendszeredhez. A legelterjedtebb gyártók központjaihoz, úgy mint Paradox, DSC, Pyronix, Texecom, Interlogix és a kevésbé elterjedt típusokhoz is találsz csatlakoztatható típust, amivel a Trikdis a legszélesebb kompatibilitást nyújtja a piacon.
Értesítés minden eseményről
Mostantól te, a Felhasználó is megfelelően részletezett üzenetben értesülhetsz minden fontos eseményről. Ez nem csak a felügyeletnek lehet hasznos, mivel pontosan kiderül, mi, mikor és hol történt és melyik Felhasználó érintett. Például hazaért valaki a családból és hatástalanította a rendszert...
Távolról élesíthető vagy hatástalanítható a rendszer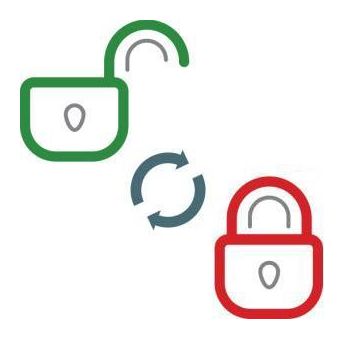 Indulás után jutott eszedbe, hogy elfelejtettél élesíteni? Be kell engedned valakit, de nem szeretnéd megadni neki a riasztó jelszavát. Számtalan esetben jól jöhet, ha távolról is tudod kezelni a rendszeredet vagy ideiglenes jogosultságot tudsz adni valakinek, akár távolról, ez a Protegus alkalmazással és a Trikdis riasztóival és átjelzőivel nem gond.
Távolról irányítható eszközök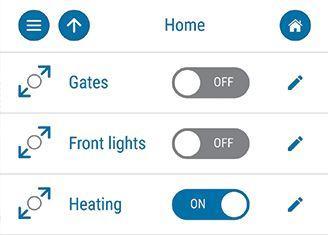 Még ennél is több dolog irányítása kerülhet ezzel a zsebedbe. Garázsajtó, kertkapu, világítás, fűtés, hűtés, szellőztető, öntözőrendszer. Bármilyen elektromosan vezérelhető rendszer összeköthető a Trikdis eszközein található kimenetekkel és távolról irányítható a működése.
Monitorozható szenzorok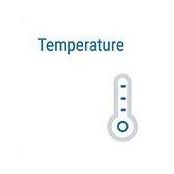 Számos érzékelő típus csatlakoztatható és felügyelhető a Protegus alkalmazás segítségével. Nem csak a biztonságot szolgálhatja, információt nyújthat többféle területen, legyen az otthoni, munkahelyi vagy ipari felhasználás.
---
Related Articles
Related Products