Trikdis FLEXi SP3 - the latest smart ALARM SYSTEM control panel
Proud to introduce FLEXi SP3 - the alarm control panel that was built for this and maybe for the next decade from Trikdis. It combines the best features of the Trikdis communicators and control panels and meets every function that was demanded from the users and installers. The result is a versatile and flexible unit that this panel to be used both in intrusion alarm and automation installations.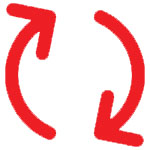 Old system replacement

Replace any alarm system control panel without changing resistors in each sensor or device.
With FLEXi SP3 you can set the nominal value of the resistors in TrikdisConfig. This makes any old alarm system control panel replacement way more easier.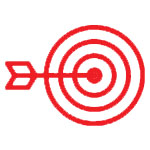 Reliable and fast communication

Thanks to the combinations of integrated 2G, 4G, WiFi and Ethernet modems, you save precious seconds in case of an alarm.
Faster communication speed allows faster remote configuration and remote control.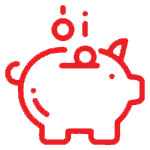 Cost effective

The integrated the communicator on the alarm control panel board saves a lot in the final price. WiFi & Ethernet saves on cellular data costs. Remote configuration allows installers to add users, change passwords and make other settings without visiting the site.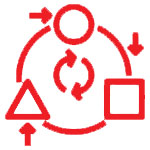 Versatile
FLEXi SP3 has 10 I / O contats on board and can be expanded up to 32 INs (zones) and up to 16 OUTs. It is compatible with some Paradox and CROW keypads and can be extended with a wireless receiver to become a hybrid or wireless alarm system.

Irányítás, automatizálás, okos otthon
Contacts on FLEXi SP3 can be used as controllable outputs. By using sensors it can be used to remote control or automate equipment around the house, like heating, garage and gate opening, irrigation etc. It allows you to manage all your equipment in one place and in one app.
The FLEXi SP3 is available in 5 modem combinations
WiFi and Ethernet provide lightning-fast access to your smartphone alarm system without the cost of a data connection
When the wired internet goes offline or there is a power outage and the router turns off, the device automatically switches to mobile network
You keep safe as the dual-path redundant connection provides the highest level, state of the art protection available.

Fast WiFi, Ethernet and 4G LTE networks are convenient for remote programming or firmware upgrades
Tags:
---
Related Articles
Related Products