CROW SH-SIRINT Indoor Sounder
Brand: Crow
Product Code: SH-SIRINT
Availability: Ordered upon request
44,158Ft

Ex Tax: 36,798Ft
Wireless Indoor Sounder
SH-SIRINT is a fully supervised wireless siren. Its slim and compact design blends into the decor and provides an alert to a potential danger. It also indicates entry and exit delays, trouble beeps and door chimes.
How can you use a wireless device with FLEXi SP3 smart alarm control panel?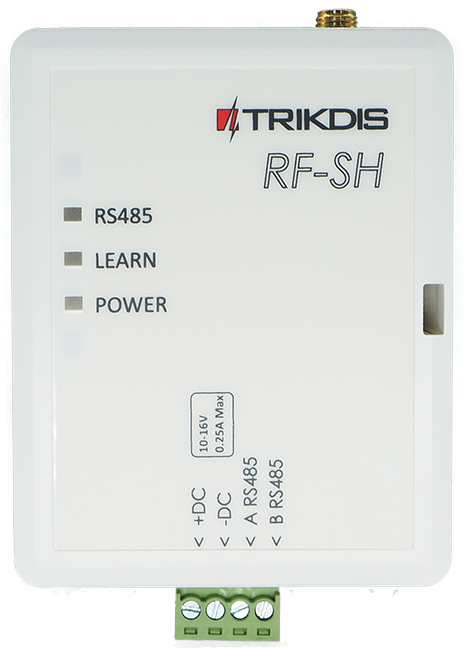 By connecting an RF-SH wireless expander interface you can use the "classic" wired alarm system as a hybrid or wireless. Comes handy when you have no option to lay wires and need wireless sensors or other equipment.
Communication
Transmission Protocol, Encryption
Freewave2™ Two Way Protocol, Unique ID serial number – 24 bit
Event Transmission
Alarm, Tamper, Supervision, Low Battery
Technical data
Operating environment
-10°C - + 55°C
Current consumption (nominal)
Average Current : ~60uA
Current consumption (max)
Alarm 750mA
Battery type
2 x Lithium battery 1.5V AA Energizer L91
Battery Life
Up to 5 years
Modulation Type
SM GFSK with 5 frequencies & LBT
Frequency Band
868-869MHz
REGULATORY APPROVALS
EN50131 Security Grade 2 Class II
LED Indications
White LED
Sound Pressure Level, frquency range
85dB at 1 meter
Detector specifications
Tamper Switch
Bracket Removal
Supervision Time
7 min by default
Related Products
Related Articles
Tags: