CROW FW2-SMK wireless Smoke & Heat Detector
Brand: Crow
Product Code: FW2-SMK
Availability: Ordered upon request
46,063Ft

Ex Tax: 38,386Ft
Two Way Wireless Smoke Detector
The FW2-SMK is a two way wireless photoelectric smoke detector using low current technology.
The detector automatically compensates for long-term environmentally induced changes to maintain a constant smoke sensitivity. When the drift compensation has reached its high or low limit of adjustment, the detector will go into the trouble state.
How can you use a wireless device with FLEXi SP3 smart alarm control panel?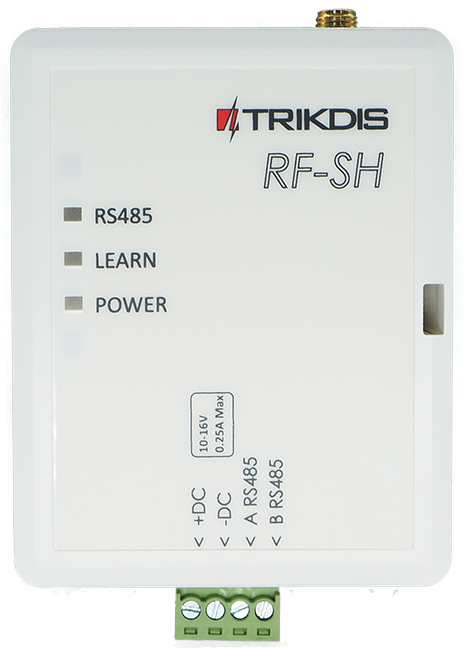 By connecting an RF-SH wireless expander interface you can use the "classic" wired alarm system as a hybrid or wireless. Comes handy when you have no option to lay wires and need wireless sensors or other equipment.
Communication
Transmission Protocol, Encryption
Freewave2™ Two Way Protocol, Unique ID serial number – 24 bit
Event Transmission
Alarm, Tamper, Supervision, Low Battery
Technical data
Operating environment
-10°C - + 50°C
Current consumption (nominal)
~5µA
Current consumption (max)
Average: ~15mA, Maximum: ~400mA
Weight
235 g (inc. battery)
Battery type
2 x Lithium 1,5V AA
Battery Life
Up to 3 years
Frequency Band
868-869MHz
REGULATORY APPROVALS
EN14604 EN 50130-4+A1+A2 EN301489-1, EN301489-3, EN300220-1 EN60950-1, EN61000-6-3 EN50371
LED Indications
Red during pairing and alarm
Sound Pressure Level, frquency range
85 db at 3 m
Detector specifications
Detection Method
Photoelectric Smoke Detector
Tamper Switch
Removal protection
Related Products
Related Articles
Tags: