CROW FW2-PIR-NEO Two Way Wireless PET Immune PIR Detector
Brand: Crow
Product Code: FW2-NEO-PIR
Availability: In Stock
22,476Ft

Ex Tax: 18,730Ft
FW2-PIR-NEO is fully supervised low current Two Way Wireless PIR detector, including the advanced Freewave2™ Two way protocol for secure and reliable system operation.
This motion detector has a unique ID code and includes APS (Automatic Power Saving) mechanism for extending battery life. The advanced protocol of FW2-PIR-NEO includes series of messages for full communication administration (Supervision, Tamper, Low Batt.) as well as test transmission signals (Communication, Tamper, Alarm).
How can you use a wireless devicesensor with FLEXi SP3 smart alarm control panel?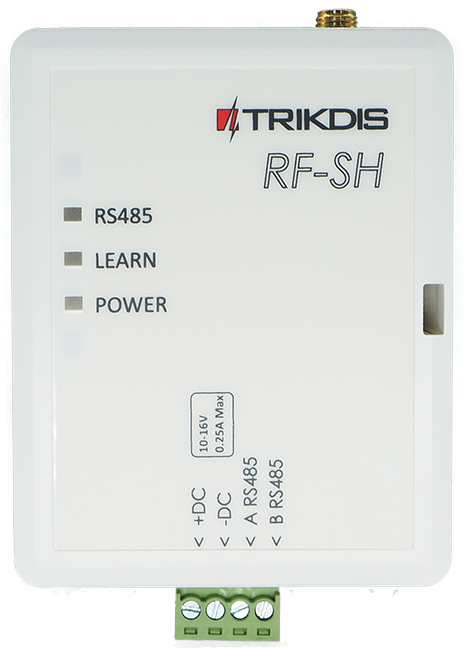 By connecting a TRIKDIS RF-SH or a Paradox RTX3 wireless expander interface you can use the "classic" wired alarm system as a hybrid or wireless. Comes handy when you have no option to lay wires and need wireless sensors or other equipment.
You can use CROW for the Trikdis extender and Paradox wireless devices for the Paradox.

Communication
Transmission Protocol, Encryption
Freewave2™ Two Way Protocol, Unique ID serial number – 24 bit
Event Transmission
Alarm, Tamper, Supervision, Low Battery
Technical data
Operating environment
-10°C - + 50°C
Current consumption (nominal)
~7µA
Current consumption (max)
Receive: ~29mA, Transmit: ~38mA
Weight
120 g (inc. battery)
Battery type
Lithium 3V battery type CR123 / Size 2/3AA
Battery Life
Up to 5 years
Frequency Band
868-869MHz
REGULATORY APPROVALS
EN50130-4 EN50130-5 EN301489-3 EN301489-1 EN61000-6-3 EN50131 Security Grade 2, Environmental Class II
LED Indications
Green LED: PIR detection, Red LED during alarm
Detector specifications
Detection Method
Quad Element PIR
Tamper Switch
Front cover removal & Back tamper
Supervision Time
7 min by default (programmable* between 1 to 30 min) (Function not supported by Trikdis)
Optimal installation height
1.8 m to 2.4 m
Related Products
Related Articles
Tags: