CROW FW2-MAG wireless door / window magnetic contact sensor
Brand: Crow
Product Code: FW2-MAG
Availability: In Stock
16,726Ft

Ex Tax: 13,938Ft
Two Way Wireless Door/Window Magnetic Contact
The FW2-MAG is an advanced magnetic contact sensor with integrated RF transceiver designed to be a fully supervised low-current device. A built-in reed switch and/or an external wired input may be applied in this device. To maximize security, an 8.2K end-of-line resistor is monitored on the external wired input. FW2-MAG uses smart message control, which verifies that all messages are successfully transmitted, so that no intrusion event will be uninformed to the system. Each FW2-MAG has a unique factory set ID code (24bit) which by registration is set into memory of the paired Freewave2™ Transceiver, enabling more secured communication and devices to be remotely controlled from a specific transceiver.
How can you use a wireless device with FLEXi SP3 smart alarm control panel?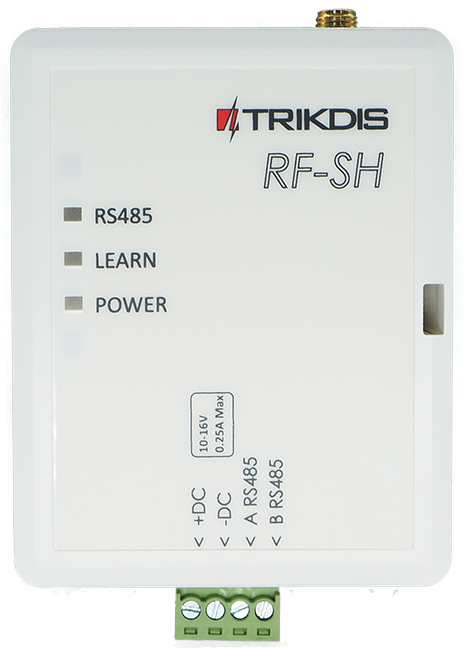 By connecting an RF-SH wireless expander interface you can use the "classic" wired alarm system as a hybrid or wireless. Comes handy when you have no option to lay wires and need wireless sensors or other equipment.
Communication
Transmission Protocol, Encryption
Freewave2™ Two Way Protocol, Unique ID serial number – 24 bit
Event Transmission
Alarm, Tamper, Supervision, Low Battery
Technical data
Operating environment
-10°C - + 50°C
Current consumption (nominal)
~3µA
Current consumption (max)
Receive: ~29mA, Transmit: ~38mA
Weight
40 g (inc. battery)
Battery type
Lithium 3V battery type CR123 / Size 2/3AA
Battery Life
Up to 5 years
Frequency Band
868-869MHz
REGULATORY APPROVALS
RTTE directive:1999/5/EC EMC directive: 2004/108/EC Low Voltage directive: 2006/95/EC Harmonized Standards applicable to this products are: EN300220-2 EN301489-3 EN301489-1 EN50130-4 EN61000-6-3 EN60950-1 EN50131-6 EN50130-5 EN50131-5-3
LED Indications
Green/Red during pairing, Red for each transmission
Detector specifications
Detection Method
Internal reed switch or External magnet device* (Function not supported by Trikdis)
Tamper Switch
Front cover removal & Back tamper
Supervision Time
7 min by default (programmable* between 1 to 30 min) (Function not supported by Trikdis)
Related Products
Related Articles
Tags: